DIGITAL DETOX ADVENTURE - 3 DAY / 2 NIGHT -(Wild Camp & Local Inn) SPRING 2019
£

350.00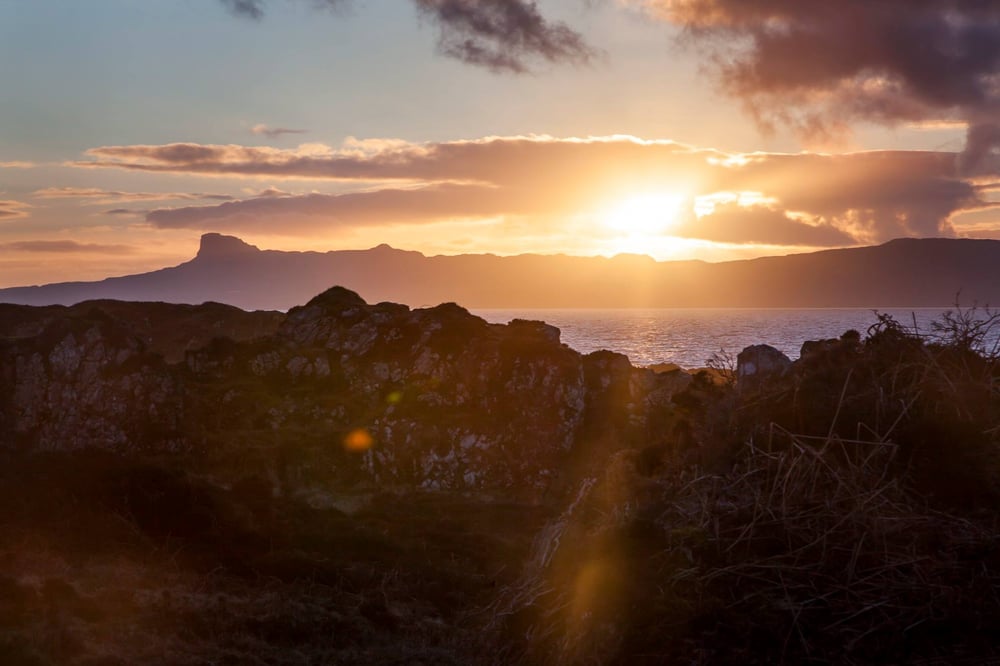 No phones, no social media. Time to unplug and recharge your mind, body and soul.
Check out our feature in The Guardian https://www.theguardian.com/travel/2018/apr/20/stand-up-paddleboarding-scotland-west-coast-skye-eigg
ESSENTIALS
Duration: 3 days / 2 Nights (Wild Camp & Local Inn)
Cost: £350
Level: Beginner
Sleeping: Wild Camp & Local Inn (Bunkhouse Accommodation)
Activities: Stand up paddle boarding, wild camping, campfires, wild swim
Arisaig on the West Coast of Scotland. Renowned for its West Coast sunset over the Isles of Rum & Eigg. The beautiful bay of Loch na Ceall is a paddlers dream.
Not Included: Guests would pay for their own dinner and drinks on the Inn stay.
All food except as mentioned for the second night.
Travel
Car: 3 hours from Glasgow, 3.5 hours from Edinburgh, 1.25 hours from Fort William.
Train: West Highland Line: Glasgow to Fort William and Mallaig. (Beasdale Station is the closest and it is currently a request stop).
From London, the Caledonian Sleeper Train Service will have you in Fort William for breakfast.
We don't offer transport however Private Transfer/Hire available. Just ask.
Trip Numbers Max number: 8 people
This trip is designed to help you unplug and recharge your body and mind. We'll be gently paddling along the west coast of Scotland experiencing all her beauty. We'll stop for breaks on sandbanks, discover rare wildlife, watch the sunset over the isles of Eigg and Rùm, sit around campfires on the beach, wild swim and laugh a lot.
*This adventure itinerary may be altered due to factors such as weather, tides, and group interest, with your Wilderness SUP CO. guide working within the parameters of safety, time, and area highlights.
BASIC ITINERARY:
DAY 1
Meet
Paddle Basics/Exploring
Highland Picnic Lunch - Beach
Paddle Exploring
Dinner
Sunset
Campfire
DAY 2
Morning Swim
Hearty breakfast - Usually Porridge
Return paddle
Paddleboard picnic
Arrive at local Inn apron 4-5pm (Bunkhouse Accommodation)
Dinner
Sunset Walk
DAY 3
Breakfast
Morning Wild Swim or Paddle
Noon - Homeward Bound
Gear Checklist
http://bit.ly/WSUPGear
For full Terms & Conditions
http://wildernesssup.co/tcs/
Share